I was feeling blah about my birthday. Another year and while closer to my dreams, I still wasn't where I wanted to be. I know that expectations are the death of happiness, but it's hard to approach a big day without using it as a measure against your goals.
Adventure is always a cure for my blues, but the desert is always where I see possibility and the next right action step. I took Lincoln to daycare, threw on a sequin butterfly shirt and headed toward Palm Springs. My first stop was the Doug Aitken Mirage House.
I'd seen Doug Aitken's MOCA exhibit in December and knew what to expect: lots of mirrors challenging illusions while playing with nature. As you looked at the house, all you saw was what was around you. It was the ultimate mirror. I began reading The Four Agreements later that evening, which states everyone and everything is a mirror for your programming. It was a fitting companion.
A window in the mirror house.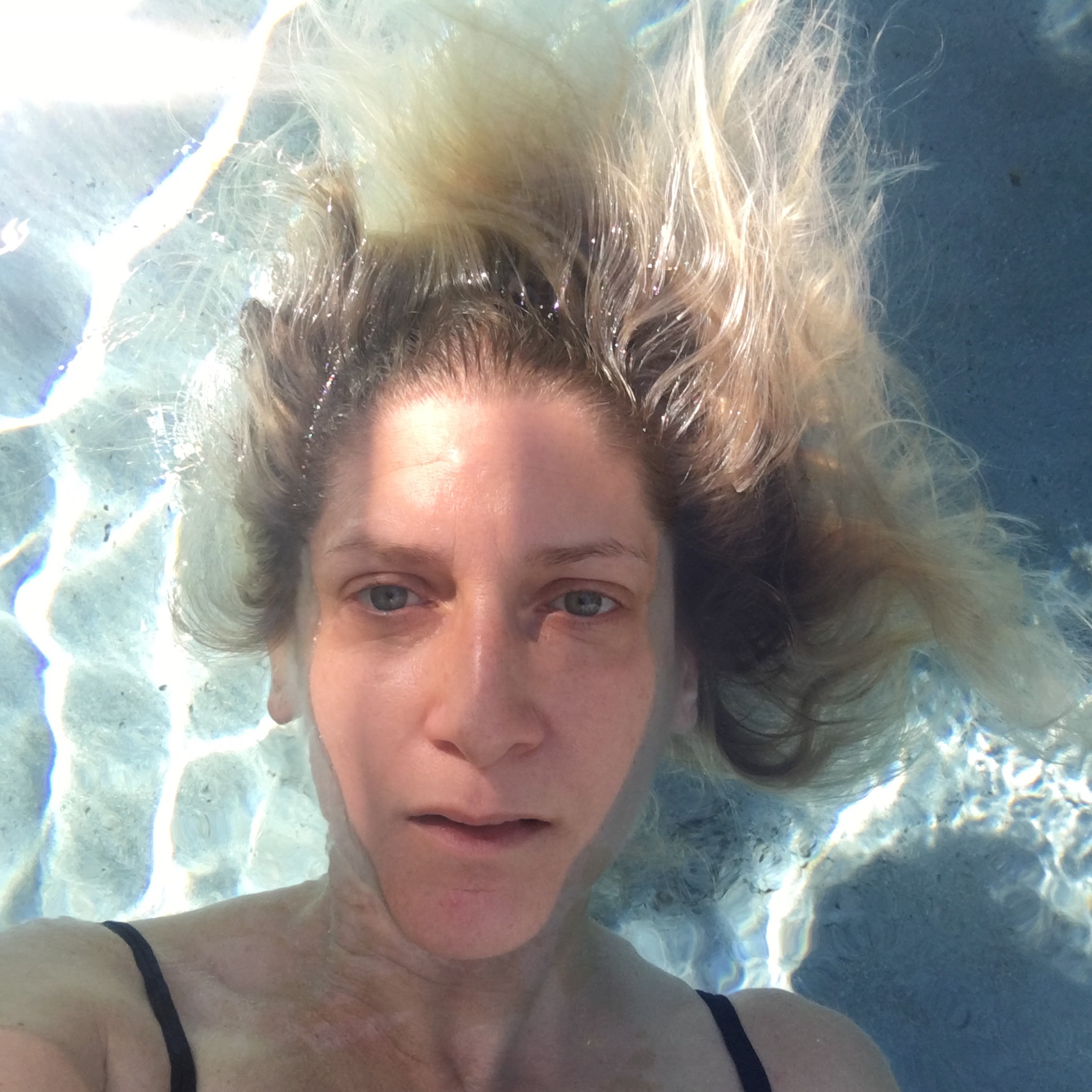 Because I didn't have Lincoln with me, I was able to do things I can't do with him (like the Mirage House), a sound bath at Integratron and soaking in mineral hot springs. I went to Two Bunch Palms for relaxation. It's whispers only so it was like being at a high end cult-y spa. The pools are relaxing and I was able to soak my sore muscles. Trying to get this shot also meant getting water trapped in my ear, which is unfortunate. But I don't regret it.
A view from the mineral pool.
On my way to Integratron, I stopped at a few vintage stores in the Yucca Valley (north of Palm Springs and closer to Joshua Tree National Park.) The desert is funny–it's full of people who've dropped out for artistic and spiritual reasons and also for more nefarious ones. A shop keeper told me about a cult of satanic murderers in the area. Not that surprising.
But the shopping is great. My picks are Gypsyland (Palm Springs), The Frippery (Palm Springs), The Art of Fine Design (Palm Desert), The End (Yucca Valley), The Promised Land (Yucca Valley), Hoof and Horn (Yucca Valley) and Moon Wind Trading Company (Landers). There is high end vintage, less high end but interesting and then brand new stuff made by local artisans.
The Integratron is the most acoustically perfect structure in the world built on an electromagnetic vortex. You climb into the dome for a sound bath played on rose quartz bowls. If you whisper on one side, the person exactly opposite you on the other hears you like you were right next to them. This was my third time and just as wonderful as the first. The bowls clear old, stagnant energy. Many feel sleepy after–I'm always energized. I pick up a lot of energy from others, which wears me down. Sound baths are the easiest way to clear.
The Integratron has gotten fancy. It used to be one bathroom and a dude with a serial killer beard collecting money. You had to grab blankets and pillows to make your own fort. Moby performed a concert in the dome and now there's many bathrooms, fancy beds and a gift shop. Integratron gone fancy.
Close to the Integratron is Pioneertown, which is like an old timey town made for tourists. But next door is a restaurant called Pappy and Harriet's. It's known for it's live music and many famous musicians stop to play a set there like Paul McCartney, Band of Horses, Sean Lennon, Vampire Weekend, Robert Plant and Feist have played. The food is also good: the mac and cheese is to die for. I had to leave before live music to get Lincoln, but I'm glad I experienced it and will definitely return.
From the road trip, I have the national park pass and wanted to use it one last time before it expires. I drove into Joshua Tree, which was our first stop on the road trip. I'd bought this sequin shirt at Gypsyland for $20 and threw it on to take some pictures. I loved this tree and it seemed willing to play with me.
The shirt is centimeters from being "New Years Eve at the retirement home." But I live for it. It has bell sleeves and will be amazing with the right styling: heels, big hoops and jeans.
Exactly.
From Joshua Tree, I drove home to grab my boy. I was excited to see him and to return to LA. I realized that I've taken a lot of the steps I need to take to get to where I want to be, but I haven't stepped out of the box. If I want love and a publishing deal, what are some ways to really push myself? I brainstormed a list. Some are outrageous, others are less so. But the point is to look at the problem with fresh thinking. The desert always gets me thinking in new ways.
I'm the author of my life. What's my new narrative?
A little hint: sequins will definitely be involved.